Welcome to Environment Network Manawatū
Be part of the solution to environmental challenges.
---
ENM celebrates 21 years of supporting our sector.
ENM is very proudly celebrating 21 years of communication, cooperation and collaboration in the environmental sector.
We recognise and applaud the tireless dedication of passionate people who have helped ENM evolve into the voice and the hub for the Manawatū Region with impact on thousands of people for the benefit of our environment.
A document has been created to mark this auspicious milestone which captures some of the highlights and stories woven into our history.
You can also hear stories from our member groups every week om the '21 years of ENM' Radio show which is braodcast on Manawatū Peoples Radio every Tuesday at 12:30pm.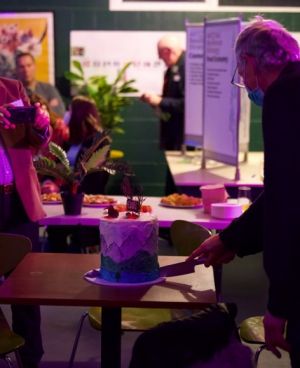 The Environmental Initiatives Fund Small Grants open year round.
ENM administers the Environmental Initiatives Fund to support Palmerston North-based community initiatives that improve environmental outcomes. This funding has been made possible by a PNCC Strategic Priority Grant. Small Grants (up to $1000) and Large Grants (between $1000 and $12,000 next funding round open in 2023) are available for projects that align with PNCC's Eco-City Strategy priorities, and any identified priorities of the network.
Applications for Small Grants (up to $1000) can be made by individuals and organisations at any time, - Find out more here.
Read about all the 2022 Large Grant recipients at this link and read inspiring stories of the projects 2021 grants helped make happen by clicking here.
Gift Opportunity
Gift a Predator Trap Donation
For a special occasion, or just to say you care!
Donate to our local biodiversity this year.
A donation will allow a predator trap to be deployed in the Ruahine Ranges
A predator trap deployed in the Ruahine Ranges is the perfect waste-free gift to help bring kiwi back to the area.
Rats, stoats, possums, wild cats and hedgehogs destroy bird life by attacking small chicks and eating eggs. When you donate a trap as a gift, your money will be put towards the installation of traps to kill these alien predators.
We are hoping to deploy up to 1000 traps in the Ruahine Ranges over 2021-22. Your donation will help in significantly decreasing predator numbers and increasing bird life in the area.
Find out more and Gift a Predator Trap Donation at this link.
---
---
Who are we?
Environment Network Manawatū (ENM) is a network of over sixty member organisations that fosters and encourages environmental initiatives in the Manawatū, in areas ranging from sustainable living to wildlife conservation.
Learn more about us:
Celebrating volunteering
The hard work that forged a hidden gem – Awahuri Forest/ Kitchener Park Trust.
Bessie Nicholls is a regular at the Manawatū River Source to Sea (S2S) cluster meetings on the 1st Wednesday night of every month. She is the voice at S2S representing a special forest on the outskirts of Feilding as well as a passionate advocate for the eradication of Phragmites karka. Her voice has s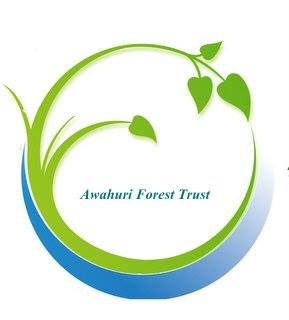 parked interest at the meetings, which led us to visiting the forest and talking to the other trustees to find out what it's all about...
---
Follow ENM