The Environmental Initiatives Fund distributed by Environment Network Manawatū (ENM) has awarded grants totalling almost $62,000 to nine local projects in its 2022 large grants funding round.
The fund is made possible by Palmerston North City Council and focuses on projects that improve environmental outcomes for the city and its people.
Food Resilience, Community Gardens and Sustainability
Of the nine grants awarded six had a focus on food production, food resilience and food sovereignty demonstrating the growing concern this is for our community in the context of living with a pandemic.
ENM Chairperson Stewart Harrex was not surprised by this trend noting that 'given the opportunity it (COVID) gave for us all to slow down, re-evaluate what is important in our daily lives, where our food comes from and how we can be more local in its production. These initiatives bring communities together in this common cause where the result is also better nutrition, shared ideas and friendships'
Te Aroha Noa were awarded funding to help sustain and develop a recently installed community garden. Their hope is to increase community access to fresh produce which in turn will help address food insecurity, poor nutrition and positively influence community wellbeing. Similarly, Massey University Student's Association achieved support for their Good Food Foodbank and community garden with the aim of providing the student community with fresh fruit and vegetables they may not otherwise be able to afford.
Just Zilch received funding to help continue to increase their food rescue capacity, increase food transportation and reduce what is going to landfill. Supergrans Manawatū will be retaining the capacity of their project co-ordinator and will continue work linked to preserving and redistributing kai plus other sustainability-based initiatives.
The Roslyn Commons Project will be building a structure to collect and stores rainwater, which has a small storage shed, will provide shelter from the sun and the rain and has a small Pataka Kai for sharing food grown at the garden. St Peters College received funding to help them promote sustainability with the involvement of students, staff and the wider community.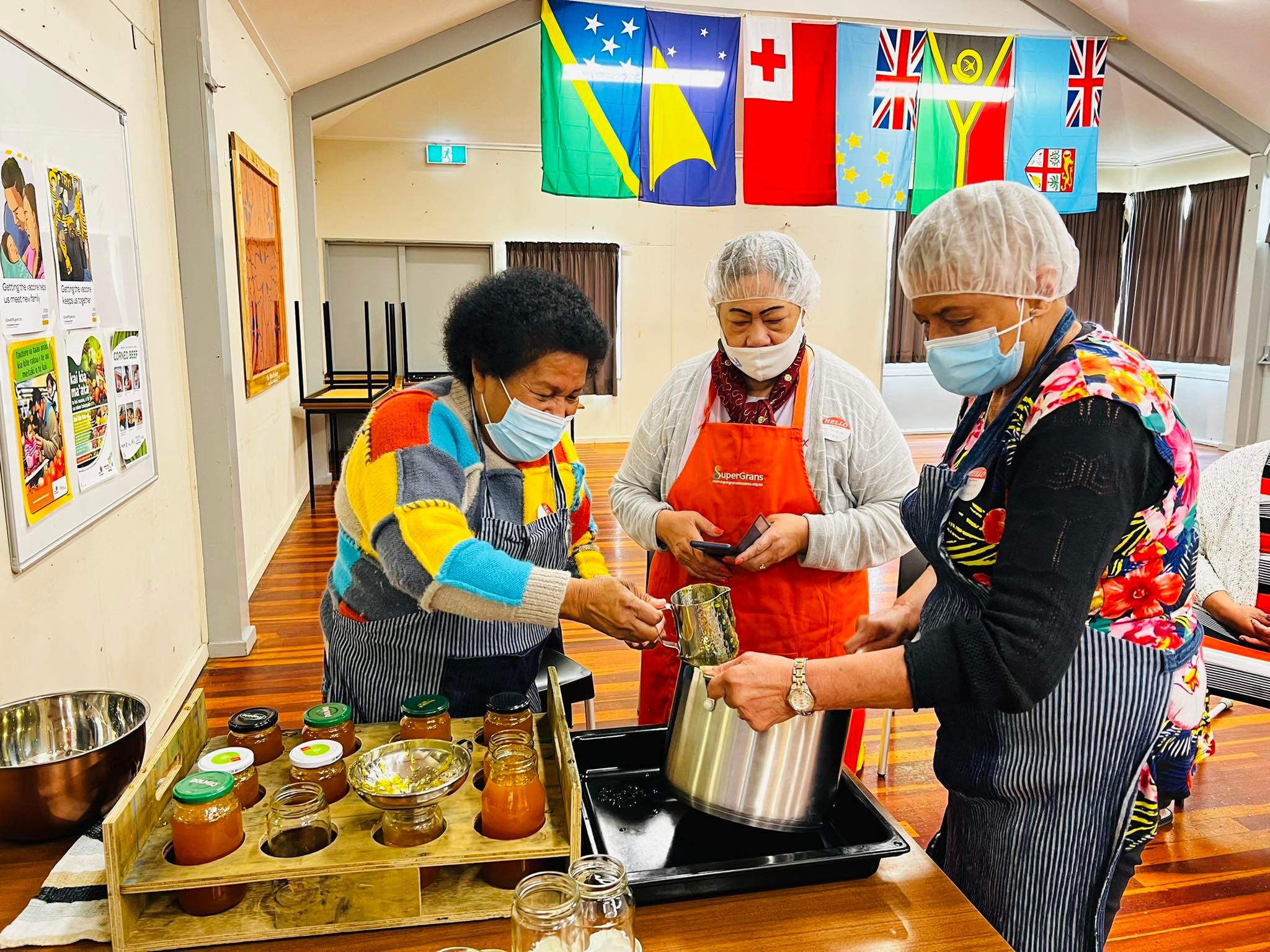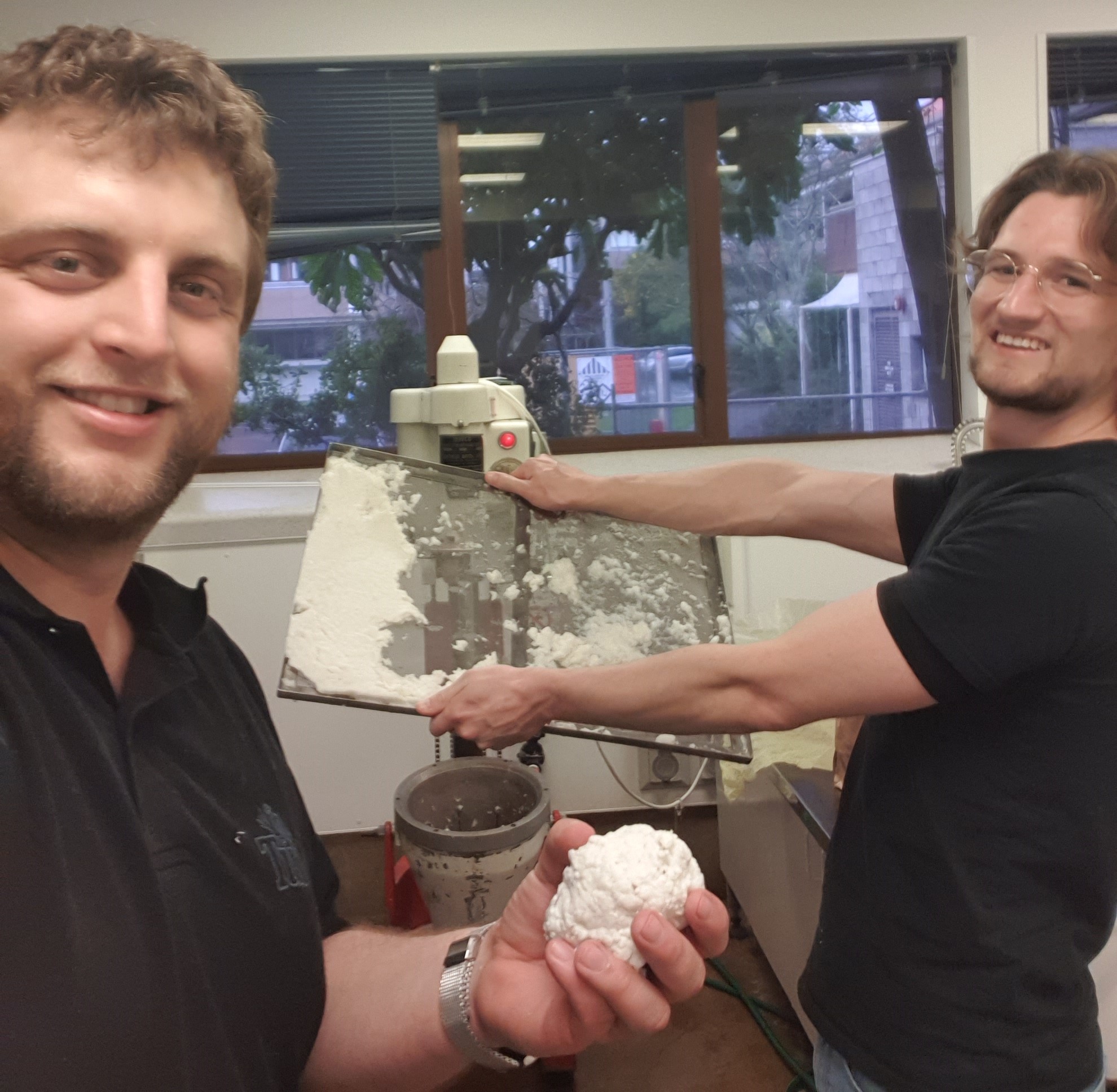 Zero Waste and recycling
The GO-BIO project (a partnership between the PSCT and the Zero Waste Academy at Massey University) works to enable organic waste to be diverted from landfill through conversion into a high-quality soil addition that will enhance local soil and food growing systems. 2021 funding enabled progress and readied the project for now taking further steps into completing the construction of 2 prototype composter units.
Precycle NZ has developed a method of recycling paper hand towels from food processors hand wash areas, science labs and sports gyms into lightweight construction materials and packaging polystyrene alternatives. Funding was awarded to purchase the processing equipment to allow pilot scale production and commercialization of this product. Owner/entrepreneur Nelson Harper noted 'We have already made lots of progress on creating this new recycling technology, but the funding will help up lift it to something we are able to commercialise. Once we have something we can market, we will really be making an impact by diverting materials away from landfill and into our products'
Rewiliding and biodiversity.
Kahuterawa Valley Regeneration club achieved funding for the Wellspring Rewilding project, to foster, protect and increase the bio-diversity which has been affected by the de-forestation of their immediate area and to provide a stable, bountiful habitat for native flora and fauna to thrive amidst development and construction in this area.
The Large Grants round of the fund is open once a year but eligible projects and initiatives are able to apply for small grants up to $1000 year-round. Go to www.enm.org.nz/about/resources/environmental-grants-fund to find out more.