A volunteer with one of Environment Network Manawatu's members, Ruahine Whio Protectors, has been awarded a Queen's Service Medal for services to wildlife conservation.
Janet Wilson received the prestigious award at a ceremony on 4th May hosted at Government House in Wellington to officially celebrate the recipients of the 2021 New Year Honours.
Janet has been a volunteer, and leader with, Ruahine Whio Protectors for more than a decade. Blue ducks, or whio, are only found in New Zealand and with numbers at around 3,000 are rarer than the kiwi.
The whio are endangered as they are vulnerable to predators, so the volunteers set and monitor traps. Janet co-ordinates the volunteers, arranges bait and equipment and raises funds. Some of the Te Ruahine is rugged so, like Janet, many are keen trampers. Janet describes it as "tramping with a purpose".
The project has around 30 volunteers and Janet stresses that she could not do what she does without people being willing to put in many hours of work.
For the past 31 years Janet has also volunteered for several days a week at Greenhaugh Gardens near Palmerston North, so has been closely involved in it becoming officially recognised by The New Zealand Gardens Trust as one of the best gardens in NZ.
When first announcing the awards, Prime Minister Jacinda Adern said that this year's New Year Honours aimed to recognise the work of those who improved lives and who had made a genuine impact on the communities they had worked with.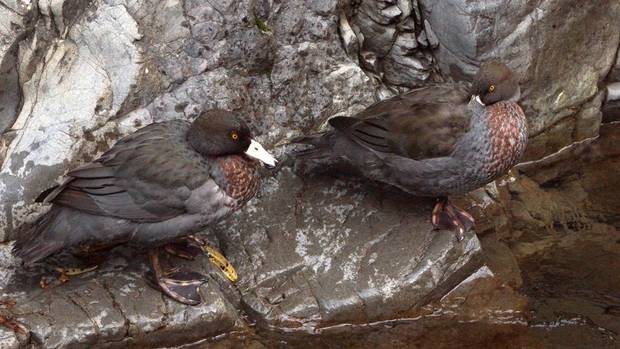 Ruahine Whio Protectors is just one of the sixty volunteer groups that make up Environment Network Manawatū, that work in areas ranging from sustainable living to wildlife conservation. Check our member group directory to find information on all of them. There's something for everybody!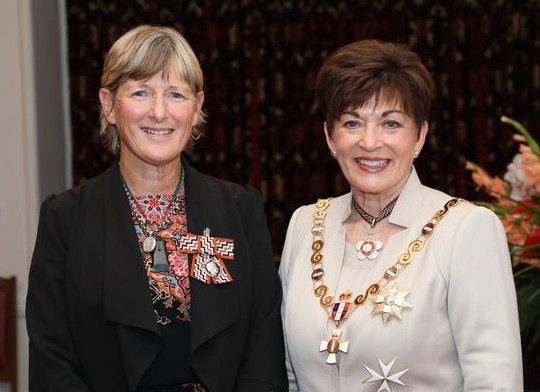 Janet Wilson receiving her medal from the Governor General Dame Patsy Reddy.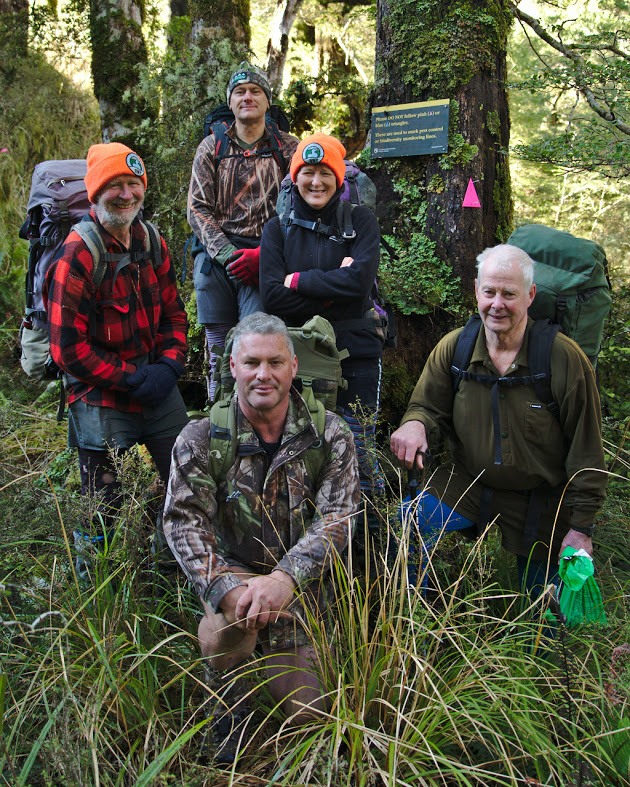 Janet and other Ruahine Whio Protectors out in the bush.