Timona Park Orchard Trust
The Timona Park Orchard Trust exists to encourage community involvement in fruit tree growing for the benefit and enjoyment of residents and visitors. It aims to promote the benefits of sustainable, healthy eating, and to help relieve poverty by making fresh fruit and nuts available, and to protect native flora and fauna in the surroundings of the orchard.
Regular working bee every Sunday 9:00am to midday. (Please get in touch prior if you wish to attend.)

Find TPOT on Facebook
Campbell Street, Timona Park, Feilding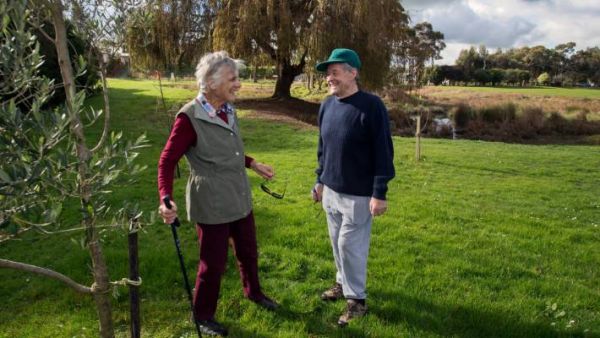 History
The orchard was initiated by the late Gill Absolon in 2015 after she harvested crab apples from a neglected tree in the park and saw the potential to develop the park into a shared orchard. Discussions with nearby residents sparked an idea to improve the state of the wetland and nearby native bush and replace it with a variety of fruit. When the bush was cleared, with help from the Manawatū District Council, old quince and plum trees were found. Other trees have since been added.
Timona Park in the news
School children help at Timona Park