Menzshed Manawatū Charitable Trust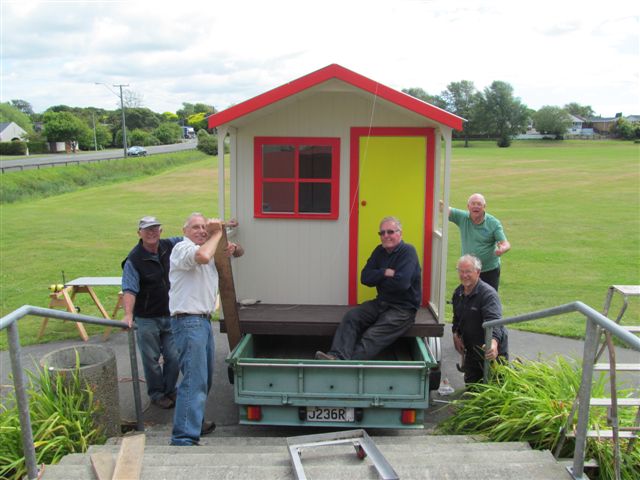 The main aim of Menzshed is to keep people involved with the community, and to be a place where projects can be undertaken that will benefit the community.
Menzshed membership is open to all members of the community, with the aim of sharing skills and friendship, and being involved in community projects. The Shed will take donations of tools, and as part of a philosophy of recycling and sustainability, will refurbish and mend tools so that they have a second life. The Shed will have power tools that members will be taught how to handle correctly, and all members will receive a certificate of competency prior to being able to use them.

There are ten Menzsheds in the Manawatū-Whanganui region, in Dannevirke, Eketahuna, Fielding, Foxton, Levin, Palmerston North, Pahiatua, Taumarunui, Waimarino and Whanganui: visit the website here.
The Palmerston North Shed is open on Tuesdays and Wednesdays from 9am to 2pm, in Rangitane Park, Racecourse Road, Awapuni, Palmerston North. It is hoped that the Shed will be open on other days as well, once alterations have been completed and wheelchair access is available. They are also hoping to have a safe secure parking bay for mobility scooters.
Palmerston North Menzshed is grateful for the support of the Lotteries Grants committee, PNCC, Eastern and Central Community Fund, Awapuni Rotary and Destination Manawatu. Without these generous entities the project would not be available.

PO Box 6008, Palmerston North