Ashhurst Community Garden Working Bee
Dec 08th 10:00 am - 12:00 pm

Ashhurst Community Library - Ashhurst Community Library, Ashhurst 4810
RECAP is developing a community garden by the Ashhurst Library. The first vegetable beds were planted on 22 March, 2014, at a ground-breaking ceremony. Since then, a herb spiral and an edible wind break of feijoa trees has been planted, and an earth bench constructed for seating. Plans include more fruit trees, more raised vegetable beds, a pond, water harvesting, seating and a chess table, compost bins, chicken tractors, a glass house, beehives, and more. To learn more about how to get involved in the garden, contact RECAP Coordinator Jane Evans, info@recap.org.nz.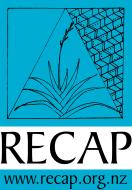 A working bee is held in the garden every Friday from 10am. All welcome - just turn up, the more the merrier.
Check out RECAP's

and Website.
What is RECAP?
The Society for the Resilience and Engagement of the Community of Ashhurst and Pohangina, Incorporated
RECAP is a volunteer-led charitable society for people from Ashhurst and the Pohangina Valley who want to:
build a stronger sense of community,
care for the living environment and the local ecology, and
develop new skills and connections that can help make this region sustainable, resilient, and self-reliant.
While RECAP projects are local to Ashhurst and the valley, almost all activities are open to participants from the surrounding region. RECAP networks with similar organisations in nearby areas, including Transition Feilding, Sustainable Rangitikei, and Transition Otaki. As well as being a member of Environment Network Manawatu, they are aligned with the nation-wide organisation Permaculture in New Zealand.
get iCal link