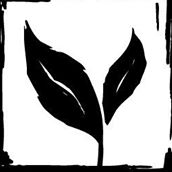 Transition Feilding is a local initiative made up of people from the town and country who network and co-operate to create a more resilient community for everyone in and around Feilding, from child to senior citizen. Transition Feilding is part of a huge worldwide movement of Transition Initiatives. It is based on the permaculture ethics of earth care, people care and fair share. It is dynamic, evolving and responsive to the needs and interests of our local community. It supports diversity and collaboration with existing groups - to complement, not compete with what is already happening. It has a focus on practical grass-roots projects, done by and for our local community.

Find Transition Feilding on Facebook.
Regular working bee 2nd Saturday of each month, 10 - midday. The Sharing Garden is located on the corner of North and Duke Street, opposite Feilding High School.
Jobs generally involve weeding, planting and mulching garden beds. There is often a range of things to do, so you can choose one that suits you. Everyone is welcome to join the working bee, for any amount of time.
We don't have any indoor facilities, so we need to come prepared to be out in the hot sun or odd shower of rain. If the weather is really unfavourable, cancellations are notified on the Facebook page.
If you can bring your own garden tools that is helpful, but we also have some to share. If you'd like to contribute but can't join the working bee, a donation of food or refreshments for the workers would be much appreciated. If you'd like to donate plants or other items for the Sharing Garden, these can be left with the caretakers (Trevor and Ellen Witt) at their house over the road from the garden, at 27 Duke Street.
... and of course you are most welcome to take home produce from the garden and Sharing Table.